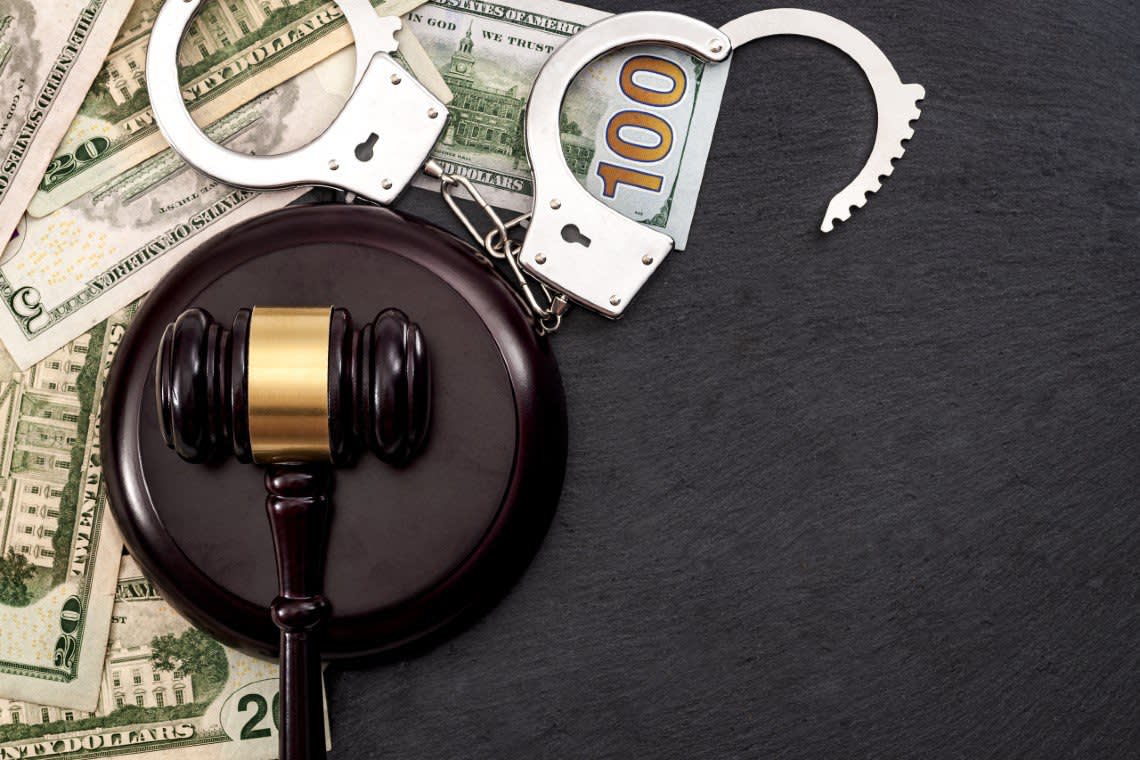 NEW YORK 2020 BAIL REFORM LAW
---
Prior to the New York Bail Reform act that took effect in January 2020, despite the presumption of innocence, many people were forced to wait in jail while they fought their criminal charges. Although, from 1997 through 2015, the violent crime fell by 45% and property crime by 50%, still many people were forced to await their cases from behind bars.
The Bail Reform Act was designed to increase the percentage of people being released by providing for both no pretrial incarceration and no cash bail in most misdemeanor and nonviolent felony cases.
Proponents of the law argue that it makes the criminal justice system more color-blind, and also that it leads to fewer desperate confessions of "guilt" by those locked up just so they can be released.
If you've been charged with a crime in Kingston, New York, or elsewhere in the Hudson Valley, contact me at the Melanson Law Office, P.C. I have worked as both a prosecutor and now a defense attorney, and I will bring more than two decades of experience to vigorously defending you.
What Is the Bail Reform Act?
The 2020 Bail Reform initiative was part of the 2020 Criminal Justice Reforms bill that was passed by the state legislature in 2019 and became effective on the first day of 2020. The Bail Reform section sought to restrict the use of pretrial detention contingent upon the defendant's coming up with cash bail. It basically eliminated cash bail and detention in most misdemeanors and nonviolent felonies. Here is the breakdown:
Misdemeanors: Money bail is eliminated except in cases of sex offenses and violating protective orders in domestic violence cases.

Nonviolent Felonies: Bail and detention are largely eliminated except in cases of witness intimidation or tampering, conspiracy to commit murder, criminal contempt charges involving domestic violence, terrorism-related charges, some sex offenses, and offenses against children.

Violent Felonies: Bail and detention are permitted except for some subsections of burglary and robbery in the second degree and for Class A drug felonies unless operating as a major drug trafficker.
Even in cases where bail is allowed, judges are required to take into consideration the financial resources of the defendant. The court must establish at least three forms of bail, including a partially secured and an unsecured bond. A partially secured bond requires only a 10% cash payment up front. The rest is not due unless the defendant skips trial. An unsecured bond requires no upfront cash.
The court is still allowed to release defendants on their own recognizance, with no restrictions, prior to the court date. However, if a risk of flight exists, the court can utilize the "least restrictive alternative and condition or conditions that will reasonably assure the principal's return to court."
Some of these conditions include supervised release, travel restrictions, enhanced court date reminders, and limitations on firearms or weapons possession. Electronic monitoring is allowed in extreme cases. In every case, the court must allow the defendant to choose how to receive periodic reminders of the court date: via text, phone, email or first-class mail.
Reaction and Reform
Shortly after the reforms took effect, reports surfaced alleging repeat offenses by those released, including a serial bank robber, a repeat burglar, a man accused of manslaughter, and a hit-and-run driver. At the same time, a wave of anti-Semitic attacks in New York City enflamed the conversation.
As reaction began to build against the reforms, the legislature amended the measure in April to allow for more instances of cash bail being permissible. These revisions, which took effect on July 1, added additional crimes and categories to those allowing for cash bail, including:
Burglary in the second degree when an individual is charged with entering the living area of a home

Certain sex trafficking offenses

Some crimes involving assault and all charges alleging to have led to the death of a person

Promoting an obscene sexual performance of a child
The revisions also allow judges to impose bail on "persistent offenders" and on those who are on probation or post-release supervision and commit a felony.
The means of monitoring release were also expanded to include surrendering passports, avoiding contact with witnesses or victims, and participation in mental health counseling or treatment.
Work with an Experienced Attorney
If you've been charged with a crime, or even fear a charge is pending, you need to contact me immediately. That will enable me to start examining the circumstances and evidence and building your defense from the very start. This will give you an edge you might not otherwise have.
As a former prosecutor and now criminal defense attorney, I have the skill, knowledge, and legal background needed to protect your rights and help you prepare a vigorous defense against any potential penalties you face.
At Melanson Law Office, I serve clients throughout the Hudson Valley, including Kingston, Hudson, Catskill, Highland, Poughkeepsie, Saugerties, and New Paltz. Contact me today for a consultation.